Today, we had a Judo practice as usual. The weather of today was a little bit hot, which brought premature feelings of the summer season. Today's session of practice consist of Newaza, Tachiwaza and study. Freshmen
Itabashi
and
Kabasawa
join the practice.
Captain Hagi made adjustment on menu so that freshmen members of our team could keep abreast of the practice from the long-term judgement. He also delivered lecture on Newaza at the end of the practice.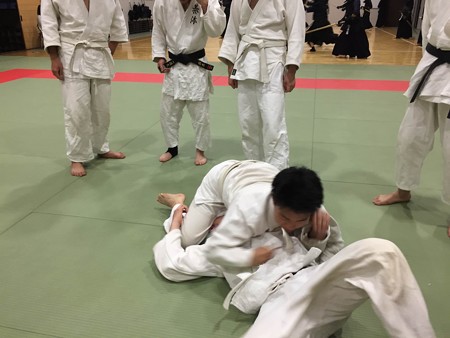 At the end of the practice, freshmen Itabashi and Kabasawa presented their impression of the practice today.
The probability of Kabasawa's joining our team was…
85%!
We are exalted with this figure, and thankful to Kabasawa for visiting us. We understand your remaining concern on continuing Judo even in the university. We will be patiently waiting for your final decision.
And, the probability of Itabashi's joining our team was…
100%!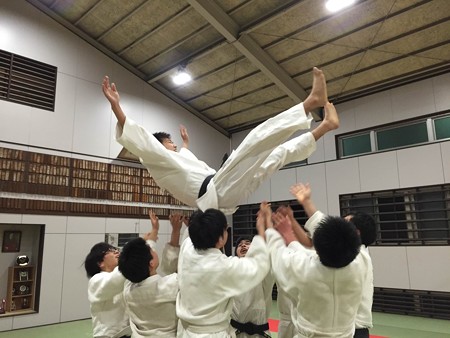 Welcome to Hitotsubashi University Judo club!
We will fight for the honor and the tradition of Hitotsubashi together! I suppose his visit to alumni
Kakimoto-senpai
and
Nose-senpai
has influenced his decision greatly. I also send our gratitude to them as well. Now we have 4 new members. We are going to continue our effort to get more new members.
Junior JEONG
関連記事

2016/4/18(月) (2016/04/18)
スポンサーサイト
| 日誌 | 00:00 | comments:0 | trackbacks:0 | TOP↑